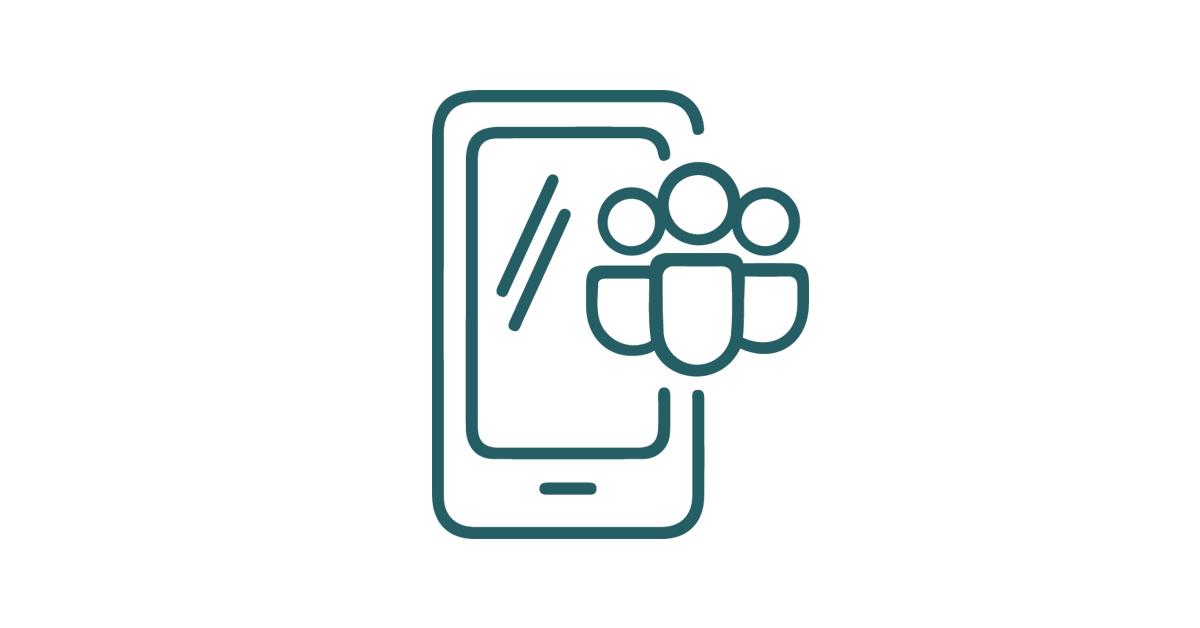 Teamwork and a phone system in one package
Line Carrier Voice for MS Teams connects mobile phones, the public telephone network and different areas of connected communications on a single platform.
The use of Teams expands when the features of the mobile PBX are combined with teamwork. Calls to and from coworkers, customers and other stakeholders are handled in the same app.
Ask for a quote and our salesperson will be in touch!
Line Carrier Voice for MS Teams
The Microsoft Teams app has evolved into a flexible teamwork app that makes communication and teamwork easy. 
Line Carrier Voice for MS Teams extends Teams' functionality from internal communication to also include external communication, allowing all business communications to be handled in one place.
By connecting Teams to the mobile network using direct routing, the app enables improved productivity.
Communication with coworkers and partners is smooth when Teams can be connected to the PBX service's features and Line Carrier's cloud services.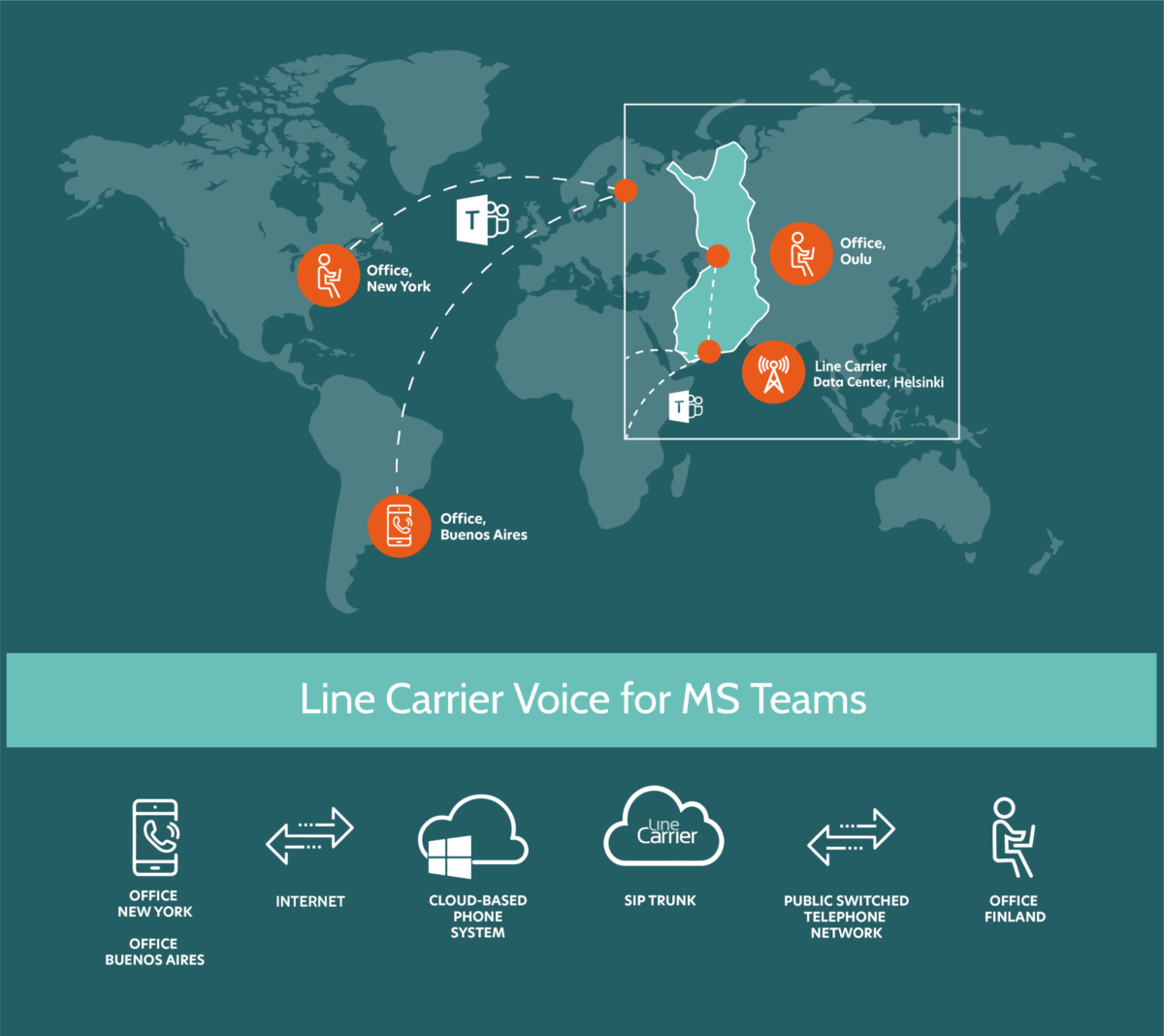 Global phone system for mobile and office use
Voice for MS Teams enables smooth usability as well as great audio quality both at the office and in mobile use. Employees can make business calls using a computer, phone or mobile app.
Voice for MS Teams is suitable for global use in international business. Calls are handled via network traffic, which ensures high audio quality in mobile calls. IP call traffic also reduces the cost of international calls.
Calling on Voice for MS Teams
Line Carrier Voice for MS Teams replaces your company's current phone system and creates a fully functional PBX service that includes call forward tools, corporate numbering, call recording and easy-to-understand reports, among other features. When making calls, it is possible to select to display the public number you want.
Each user gains access to a personal company number. You can make and receive calls and use other familiar call features found on a regular phone.
Voice for MS Teams extends call capabilities beyond your own team, allowing you to connect with your customers and stakeholders through Teams.
With Line Carrier's cloud services, you can customise the app into a PBX service. Calls can be directed to the right personnel based on hunt groups, attendance information and queues. Thanks to the IP-based phone system, you save on international call charges.
The call features work on all desktop and mobile versions of Teams.
Read more about our services
Financial benefits
You save on international call charges by connecting calls over the Internet.
You also save on the costs of a separate phone system.
Operational efficiency
Calls and teamwork take place on the same platform, ensuring smoother workflow.
The IP-based phone system allows you to work mobile anywhere and on all devices.
Improved brand image
Consistent and localised numbering in Finland and internationally.
Reliable and secure phone system that supports the company's brand image.